Get to know our teachers!
We pride ourselves on hiring only the absolute best for our Beach Friends.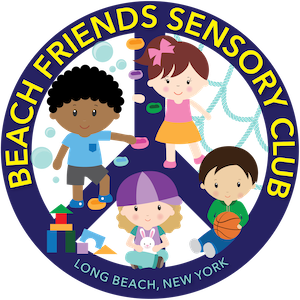 Timothy Kanhai, Beach Friend's Director/Owner
Timothy Kanhai is the owner of Beach Friend's Sensory Club. He has a bachelor's degree in early childhood development and a CDA certificate. He lives in Long Beach with his three new young children.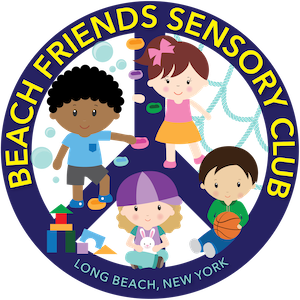 Regina Glamore, Beach Friend's Co-director
Beach Friends Co-director, Regina Glamore holds a bachelor's degree in music and a certificate in music education. Regina also has a Master of Science degree in psychology. Regina first started her career as both a paraprofessional and teacher's assistant. She then worked as a direct support professional and moved her way up to house Manager and eventually went on to open her own group home. Later she was hired as an elementary music teacher for the New York City Department of Education. She worked for the New York City Department of Education for 6 years. Regina decided to take a position at Beach Friends Sensory club for the freedom of teaching children without the political aspects of it. She could then also pursue her own music school: magical music with Miss Regina. Today, Regina resides in sound Beach with her husband and daughter Persephone.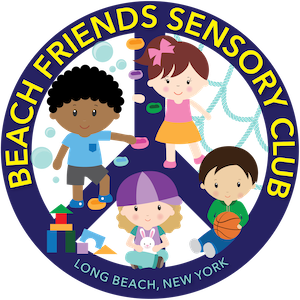 Susan Esposito, Co-Lead Teacher
Susan Esposito has been teaching children and teenagers for the past 20 years. She has raised three children with her youngest 14 year old daughter still at home. Susan has a BS in English and Education with a Masters certificate in Special Education. She has lived in Long Beach most of her life and raised her children here. Her educational philosophy is one of inclusion for all and focusing on each child individually. Bringing out smiles in children and establishing good self-esteem is her life's work.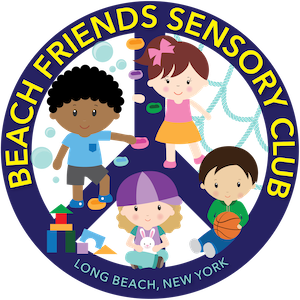 Laura Welch, Co-Lead Teacher
Laura Welch was born and raised in Brooklyn, New York. In 2007 Laura first started her teaching journey with children by volunteering at a local daycare In Brooklyn for a year. She then went on to become an assistant teacher then moved up to head teacher over the years. Laura has always had a passion and drive to work with children since she was a young teen in High School. What children love most about Laura is her kind heart, gentle love, patience and fun learning she provides. In her free time Laura loves to do yoga, meditation, cook, bake, spend time with her family, spouse and daughter.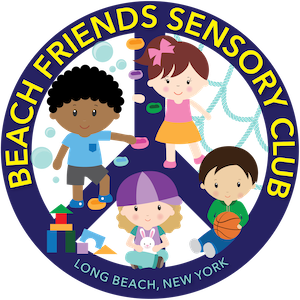 Haley Shapiro, Co-Lead Teacher
From the College of Education Haley has a BS in Literacy, Learning & Leadership as well as Family Studies and Human Development. Learning how to teach in formal and informal settings allowed Haley to learn how reading, writing, listening, and speaking can be learned through communication, collaboration & creativity! Haleys passion has always been to teach young kids. She believes that everyone learns differently and as a Teacher it is up to us to find the best learning styles for the kids!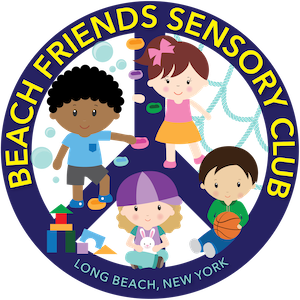 Sarah Crowley, Co-Lead Teacher
Sarah has a Bachelors of Sociology and a Masters of Regional Planning with a concentration in Community & Equity – she believes all children and adults deserve equal opportunity in access to social services, health, and especially education. Sarah worked as a behavior therapist for 2 years in daycare, home, and elementary school settings teaching academic, behavioral and life skills to children in Boston and Long Island, while also volunteering for nonprofits focused on child-abuse prevention. She then became a Certified Physical Literacy Specialist and started her own business Superkid Fitness, Inc. that specializes in teaching autistic and neurodivergent children/adults how to play sports and find enjoyable fitness routines/active hobbies, while also mentoring them in social/emotional learning. Go to her website at super-kid-fitness.com to learn more about her work! (This program is now available at Beach Friends Sensory Club!) Sarah likes to focus on your child's strengths, and foster their love of learning, not hinder it and force compliance. She believes all children have a voice and it is our job as educators and mentors to help them be heard.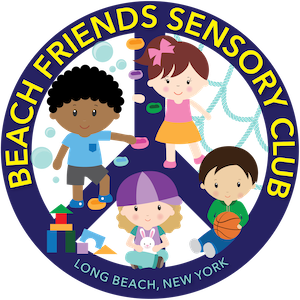 Josephine Prisco, Assistant Teacher
Josephine Prisco has been married for 13 yrs. She is new to the Long Beach area, but has many years of experience working with children in daycare. She enjoys working with the children & watching them learn & grow throughout the years. She has also done volunteer work at the local church.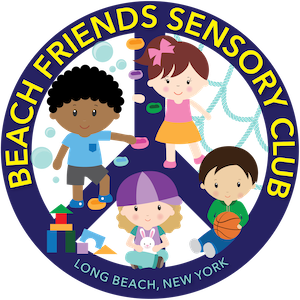 Julia Miningham, Substitute
Beach Friends substitute assistant teacher, Julia Miningham has been working with young children for the past 6 years. Julia worked as an assistant dance teacher at Oceanside Dance Center for children ages 1-6. She spends her free time babysitting for families in Long Beach and Oceanside. Julia is now studying Early Childhood Education and Literature at SUNY Oneonta, planning to become an elementary school teacher. Julia is very friendly, patient, energetic, and has always had a passion for working in childcare. She hopes to spread joy and positivity to those she works with!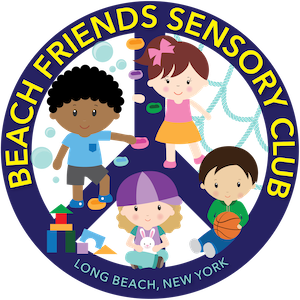 Anita Gordon, Substitute
Beach Friend's assistant teacher, Anita Gordon raised four children as a stay-at-home mom for 32 years. During that time, she began her own cleaning business so that she could continue to raise her children while earning an income. As her children aged, she then went on to help take care of her 2, soon to be 3 grandchildren while her children pursued their careers. This ensured that her children's children would always be in the care of the family. Recently, Anita decided to work as an assistant teacher as her two granddaughters currently attend as students and she wanted to be able to watch them learn and grow. Anita loves working with children and she is brought such joy seeing them learn and grow daily.

We use the HiMama app to keep our families updated
Families will receive daily photos, videos, and reports of their children directly to their phones.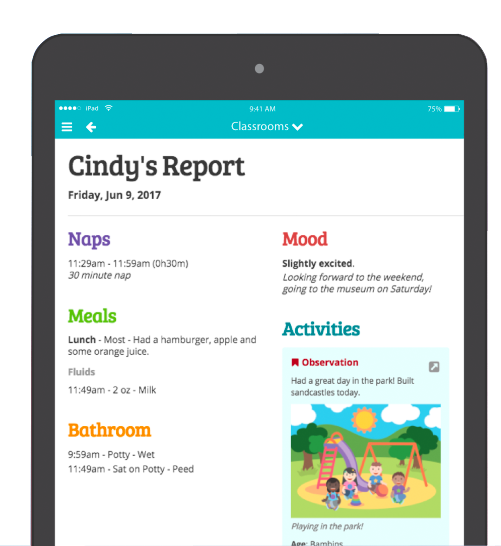 Join Our Beach Family Today!
Beach Family Daycare provides childcare and early learning for families in Long Beach, Island Park and surrounding areas.
Join Our Beach Family Today!
Beach Family Daycare provides childcare and early learning for families in Long Beach, Island Park, and surrounding areas.