Get to know our teachers!
We pride ourselves on hiring only the absolute best for our Beach Friends.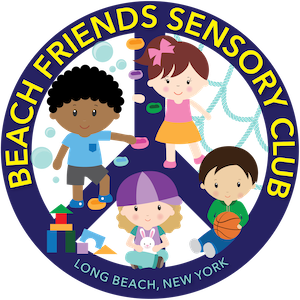 Debi Avidane – Director
Debi Avidane is the accomplished Director of Beach Friends Sensory Club. Prior to her appointment to this role, she spent a year teaching the Pre-K classroom at Beach Friends, starting in 2022. Debi is a native of New York City and a devoted mother of two children, with a deep-seated passion and commitment to the care and development of young minds. She takes immense pride in her role as an educator, leading the charge in promoting inclusivity and support not only for the children but also for the staff. Alongside her work at Beach Friends, Debi has successfully founded Yogi Fit Kids Club, an innovative venture designed to provide children with an opportunity to explore new ways of achieving balance and relaxation in their lives. She maintains a regular work schedule from 8:00 am to 1:00 pm, Monday through Friday, and is always eager to engage with parents and caregivers to discuss their child's unique needs. You may contact her directly via email at Beachfriendsdirector@gmail.com or schedule an appointment to meet with her in person.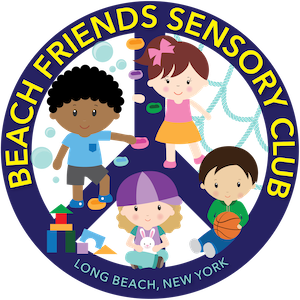 Jasmin Bolanos – Head Teacher Pre K
Jasmin is a Long Beach native whose always had a dedication towards child development. She started her career early on volunteering at a daycare in Florida and moved on to mentoring and assisted in a neighboring Pre-K here in Long Beach. She is continuing her understanding and progression here at Beach friends while currently acting as head teacher in the Pre-K Classroom.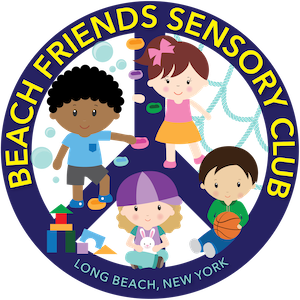 Amaiya Jones – Head Teacher Nursery
Amaiya, born and raised in Long Island, graduated SUNY Purchase with a BA in Playwriting/Screenwriting and a minor in Spanish. Amaiya has always taken a liking to children and appreciates their kindness towards the world. When she's not working, Amaiya enjoys binging tv shows, curling up with a good book, hanging out with friends and writing scripts.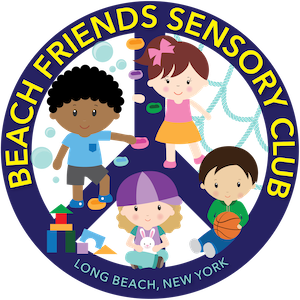 Amanda Rigolli – Teaching Assistant Prek
Amanda Rigolli has been working with kids for over 7 years. She has her Masters of Occupational Therapy and is currently going for her Doctorate of Health Administration. Amanda loves working with kids. For fun, she loves to go to the beach and relax while soaking in the sun! Amanda's favorite part of her job is watching the kids advance their learning!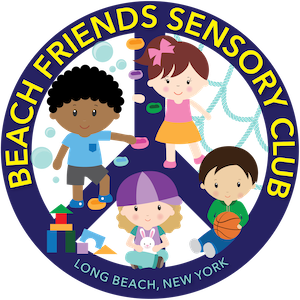 Joanna Valentin – Teaching Assistant Nursery
Miss Joanna Valentin was born and raised in Long Beach, NY. At age 14, she was a living nanny for 3 small children and in time she worked her way up to become a daycare provider for Social Services. She is a devoted mother to two children. Joanna graduated from West Hempstead high school. She loves children and they have always held a very special place in her heart. She enjoys being a part of the Beach Friends Sensory Club family and thrives on contributing to the development of all the children in her care.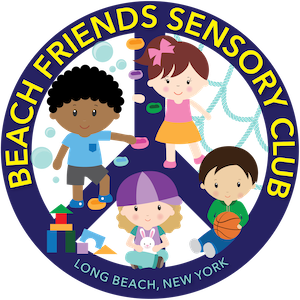 Judy Portillo – Teaching Assistant Pre-K
Judy Portillo is an assistant teacher at Beach Friends Sensory Club. A little about her is that, like all of you, she is also a loving parent of two boys. On her free time, she loves spending time with her friends and family and doing incredible things with them, such as crafts and taking her kids to the park. At home she loves creating great memories such as cooking, baking, and having wonderful movie nights together. Judy is also a Long Beach High School graduate. When she was in Long Beach Middle School, she loved to help with the autistic children on her free periods. A typical day for her is waking up and getting her boys off to school. Then she's always looking forward to getting to work so she can then take great care of your little angels who brighten up her day with their smiles and sometimes being silly with the other kids. They bring much joy to her life. It is a pleasure for her to be able to teach your children everything that fits their future needs.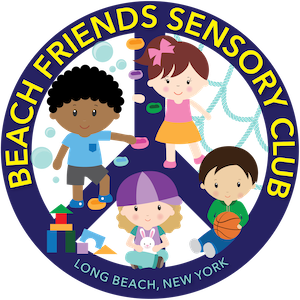 RuthAnn Warner – Teaching Assistant Pre-K
RuthieAnn Warner worked as a Creative Director in Visual Communications for 18 years, before going back to her earlier roots in fine arts and children's sensory learning and play. She ran her own Children's program, for 8 years, teaching art, creative thinking, relaxation, and share-learning, before coming to us here, at Beach Friends Sensory Club.

We use the HiMama app to keep our families updated
Families will receive daily photos, videos, and reports of their children directly to their phones.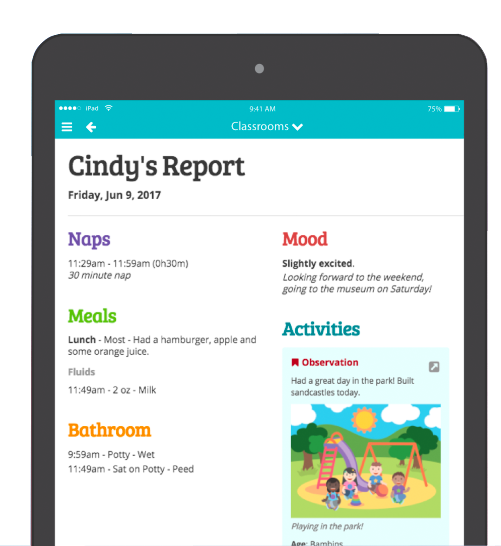 Join Our Beach Family Today!
Beach Family Daycare provides childcare and early learning for families in Long Beach, Island Park and surrounding areas.
Join Our Beach Family Today!
Beach Family Daycare provides childcare and early learning for families in Long Beach, Island Park, and surrounding areas.